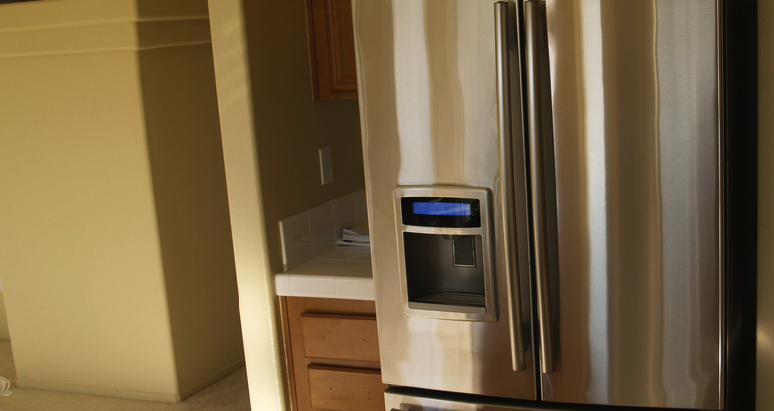 Is your refrigerator not cooling? Has it completely broken down? Whatever refrigeration problems you're having, you can breathe a sigh of relief because All Brands Appliance Repair is here to help. Serving Wilmington, Tewksbury, Burlington, and surrounding areas, we're your local fridge repair super hero. We're available for same-day service, and we're able to complete fridge repairs within a day 99% of the time. Time is of the essence when it comes to refrigeration repair, and you can rely on us to deliver the fast turnaround you need. So call our family-owned business today to get started! 
Whether your refrigerator is not cooling or it's leaving a frosty deposit on your vegetables, we'll find out what's causing the malfunction and get it working properly again. With 46+ years of experience in refrigerator repair, our customer care and expertise are among the best in the region. You'll also be glad to know that we're fully licensed, bonded, and insured for your protection and peace of mind. To set up an appointment or to arrange emergency service on any of your refrigeration repair needs, call us today at All Brands Appliance Repair.
Effective Solutions for Fridge/Freezer Repairs
While some people are tempted to go out and buy a brand-new refrigerator at the first sign of trouble, it's almost always more cost effective to get it repaired instead of replaced. In most cases, depending on the specifics of the malfunction, we can get your fridge working like new again by replacing one of the following parts:
Condenser fan
Evaporator fan
Door seals
Thermostat
Door switch (for light)
Defrost timer
Coolant
Compressor
At All Brands Appliance Repair, our technicians are familiar with all the major brands of household refrigerators, like Whirlpool, Kenmore, and GE, and can fix everything, including high-end brands like Viking and Sub-Zero. And if your model has an ice maker and/or water dispenser, that's no problem! Whether you're dealing with a refrigerator that's not cooling, an interior light that won't go off, or a clogged drain, our qualified fridge repair technicians can diagnose and fix the problem in no time. When you need refrigeration repair in a jiffy, we're the pros you can rely on.
Top-Quality Refrigeration Repair Since 1971
We value our reputation for first-class handiwork and effective solutions, which is why we guarantee all of our fridge/freezer repairs. Not all fridge repair companies in Wilmington stand behind their services, but we believe you're entitled to customer satisfaction that lasts more than a month or two. And don't forget, we waive our service call fee whenever we complete a refrigerator repair at your home. Our goal is to make sure you're completely satisfied with our customer service, fast turnaround times, and quality fridge repairs.
Reach us by phone or e-mail to book your appointment today!